MEET OUR TEAM
Compassionate care from qualified behavioral health providers is our top priority.  Please click on each provider's profile for information regarding services offered. We look forward to meeting you soon!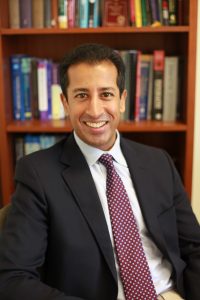 CHIRAG DESAI, MD
Psychiatrist
Dr. Desai is triple board certified, in Child and Adolescent Psychiatry, Adult Psychiatry, and Psychosomatic Medicine. Prior to his private practice, he was an Assistant Professor, Associate Program Director, and Medical Director: Psychiatry Consultation-Liaison at The University of Florida at Jacksonville/Shands Hospital. Dr. Desai takes a balanced approach to go beyond symptom relief and help you find ways to revitalize your life so that you can thrive in all of your endeavors. Dr. Desai provides psychiatric evaluation and medication management services to patients ages 8 to 17. Patients have the choice of being seen in the office or virtually via Zoom.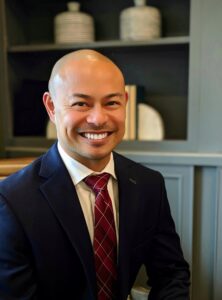 VICTOR SANTOS, MD
Psychiatrist
Dr. Santos is a Board-Eligible physician specializing in Child, Adolescent, and Adult Psychiatry. Dr. Santos completed both his General Psychiatry Residency and Child/Adolescent Psychiatry Fellowship at the University of Florida Jacksonville, under the direction of Dr. Desai and other Program Directors. He believes that the therapeutic relationship between provider and patient is a major and powerful component of treatment. Dr. Santos provides psychiatric evaluations and medication management for patients ages 6-17. He currently only offers virtual appointments via Zoom.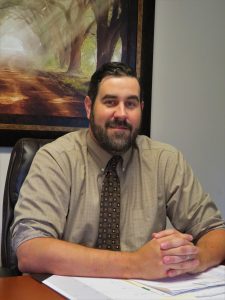 CHRISTOPHER CALANDRO, APRN
Advanced Practice Registered Nurse
Chris is a Board Certified Psychiatric NP who specializes in the diagnoses and treatment of mental illness, including the prescribing of medications as well as supportive psychotherapy. He has 20 years' experience in the mental health field, initially as a Licensed Counselor then as a Psychiatric Nurse Practitioner. He worked in an academic setting with Dr. Desai for several years, and continues that collaboration here at Desai Health. Chris provides psychiatric evaluations and medication management services to adult patients ages 18 to 64. He only offers virtual appointments via Zoom.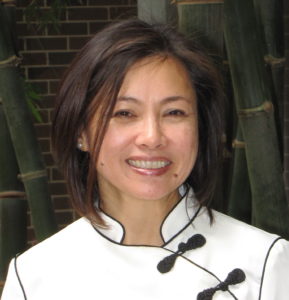 TERESA TUASON, PH.D.
Clinical Psychologist
Dr. Tuason is both a university Professor and a Licensed Psychologist. She has an extensive background in working with children, adolescents, adults, and their families, utilizing Interpersonal Process, Narrative and Cognitive Behavioral Therapies. She is adept at Family Therapies to facilitate change and healing that lead to greater well-being, healthier quality of life, and happier perspectives in individuals and families. Dr. Tuason provides individual, couples and family therapy. She only works on Fridays, and only offers virtual appointments via Zoom. She is accepting new patients (ages 8-64), on a limited basis due to scheduling.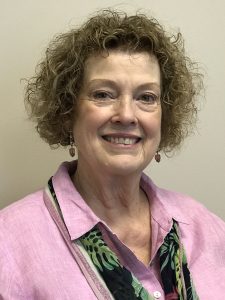 ANN FRECKER, LCSW
Licensed Clinical Social Worker
In addition to being a Licensed Clinical Social Worker, Ann is a Registered Play Therapist – Supervisor whose goal is to help her patients achieve emotional well-being and live a life free from chaos. She has an extensive background and expertise in the treatment of trauma, attachment disorder, PTSD, anxiety disorders, depression, and behavioral disorders. She provides individual therapy for children ages 6-17 utilizing Cognitive Behavioral Therapy, Play Therapy and other therapeutic modalities. She is currently accepting new patients on a limited basis. Patients have the option of virtual or in-office appointments.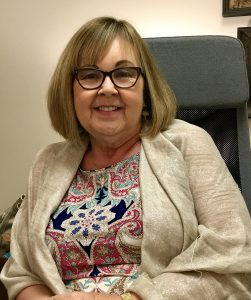 Sherryl Makeever, LCSW
Licensed Clinical Social Worker
Sherryl is a Licensed Clinical Social Worker whose goal is to help you achieve the life you desire and deserve, utilizing cognitive behavioral and solution focused therapies. She offers Brainspotting, which is considered an effective and rapid treatment to help resolve anxiety, depression, and upsetting events. as well as identify and change negative thought patterns in a positive way to result in a feeling of increased well-being and happiness. Sherryl provides individual therapy and Brainspotting, for patients 18-64, virtually via Zoom only (Tuesday through Thursday).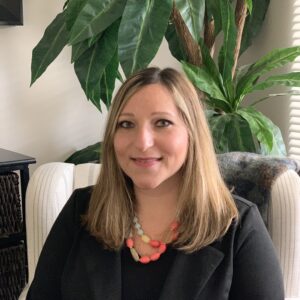 Allison DyaL, LMHC
Licensed Mental Health Counselor
Allison is a Licensed Mental Health Counselor who specializes in adolescent and adult psychotherapy. She uses Cognitive Behavioral Therapy and Solution Focused Therapy to help you achieve your goals as well as increasing your overall well-being and happiness. Allison has a background in parenting education that helps foster positive relationships between parents and their teens. Allison provides individual CBT therapy for patient ages 12-64. She only offers virtual appointments via Zoom.
Depression, Bipolar Disorder, Suicide Prevention
Social Phobia/Social Anxiety Disorder, PTSD, Generalized Anxiety Disorders, Obsessive Compulsive Disorder
ADHD, Anxiety, Depression, Adjustment Disorders
Contact Us
Your health and well-being are our top priority. We look forward to hearing from you soon.